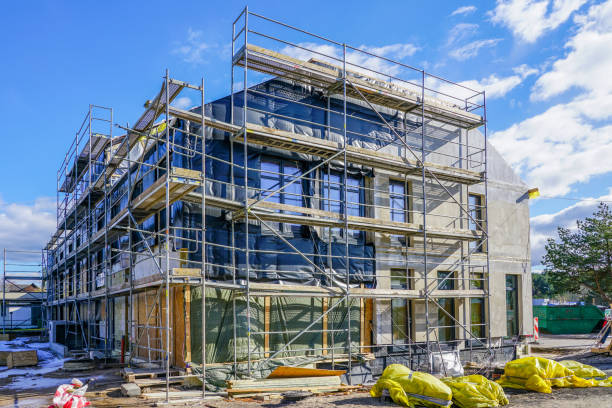 Hotels are a massive part of the hospitality industry, providing a place to stay temporarily for tourists/guests. However, like most buildings, hotels can become rundown over time, meaning they will need to be renovated at some point. If you want to ensure you are keeping up to date with modern building designs and ensuring your guests enjoy their stay, you must ensure you renovate your hotel.
The Benefits of Renovating a Hotel
There are several benefits to hotel renovation for both the owners and the guests. It isn't all about creating a new look for your hotel where people can stop. Instead, you should look at it more logistically.
Improve The Visual Appeal Of Your Hotel
Building trends come and go, especially for hotels. One of the main reasons a property owner would consider renovating their hotel is to give it a more modern look. That includes upgrading the decoration around your hotel such as fixtures, wall paint, furniture and other decoration that makes your hotel unique. If you change your old furniture for new, it instantly attracts more guests to your hotel. Additionally, it would make those old guests want to stop at your hotel again.
Improve Health and Safety
Something else that a hotel renovation can do is improve the health and safety of your workers and guests. It means that you will need to remove your old electrical wiring with new wiring to ensure the safety of your guests. Upgrading plumbing fixtures and replacing old sprinklers with new ones is great to reduce fire hazards as well.
Make It More Welcoming
Something that owners should remember is to make their hotel as welcoming as possible. With a completely new hospitality fit-out, they can do that. Use the renovation as an opportunity to improve the furniture inside the bedrooms they stop in such as the beds. Also, ensure you have modern air-conditioning units installed if the temperature ever gets too warm. Another thing to improve would be making your rooms soundproof, so people can't hear what is happening in the corridor or the room next to them.
Helps Generate More Profit
Another positive to hotel renovation is that it becomes a talking point. It will help to attract new customers once the renovation is completed. As your hotel will provide modern facilities and have a more contemporary look, people would rather stay at your hotel instead of another. Furthermore, you can charge more money because you are providing guests with modern and better amenities that others cannot offer.
To Conclude
A hotel renovation is one of the best ways to improve your hotel. It is a great way to generate more profit shortly and attract more guests to your hotel. Furthermore, it helps to improve the health and safety of not only your guests but also your employees. Make sure you get a quality commercial fit-out team to help with the hotel renovation process, making it a more welcoming place to stay.